Just an hour north of Houston, you'll find 200 acres of land where you can roam free and enjoy the fresh air. There are other ranches out there, but few with the mesmerizing view you'll see at Buena Vista Ranch!
Whether it's a picnic, a stroll, a hay ride or s'mores, when is the last time you connected with each other at a ranch outdoors? Let us remind you of the simple things in life. With a date, friends, family, girl's day out, or any event, the vastness of the view will lend the perfect backdrop for any occasion.
OCTOBER SCHEDULE:
OCTOBER
OPEN FOR PRIVATE PARTIES & EVENTS!
EMAIL US TO BOOK YOUR EVENT info@buenavistaranchtexas.com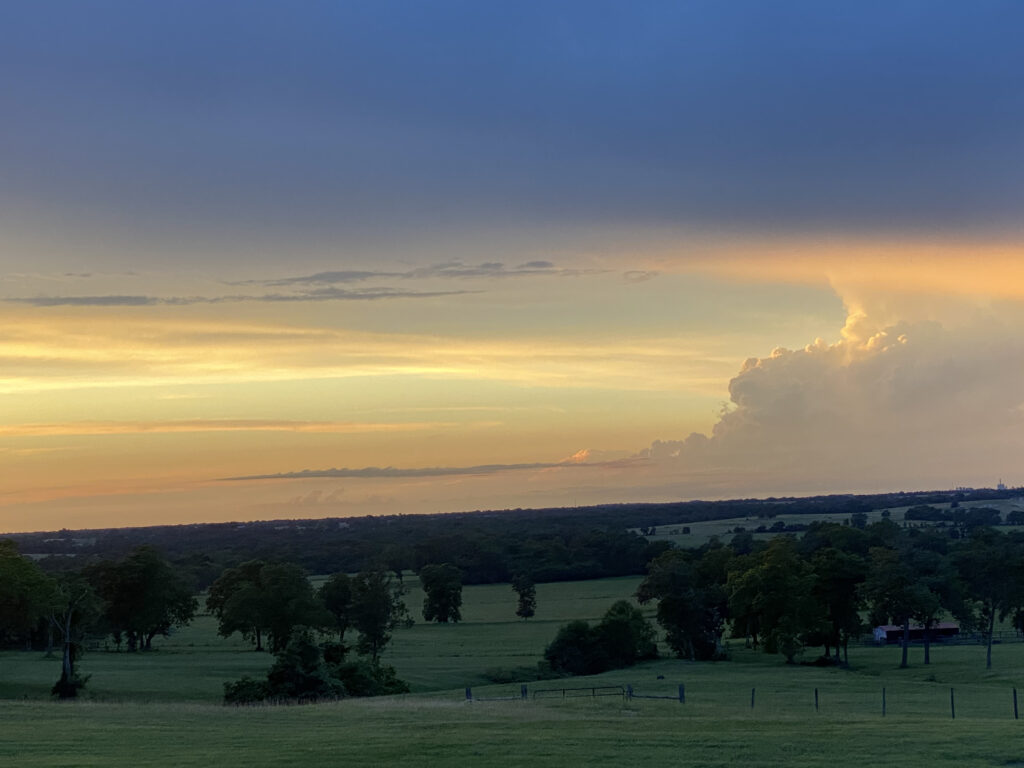 Go to our FAQ page for a lot more details… but here's a quick overview of the options you have when you come visit:
Bring your own…
You're welcome to bring your own food, drinks or adult beverages in a cooler. We're getting our beer and wine license and soon will be able to offer you a wide array of your favorite vino and beers. You're also welcome to bring chairs and folding tables. We'll have some tables and chairs here, but they're first come first serve. So come early!
Buy some snacks here!
We'll have some snacks to offer once you get here, like chips, sweets and some non-alcoholic drinks. We also offer s'mores at sunset. But the main thing we'll do for you when you come, is make sure you RELAX and ENJOY OUR BREATH-TAKING VIEW.
Kids are welcome. But no pets please! Don't worry, you'll probably see our ranch dogs, Bandit & Rocket running around. And of course, our chickens and cows will definitely catch your eye when you come see us. Make sure you go say hi!
Hay rides are twice a day. We can take you as far back to our property as you'd like. We might even need to feed the cows, and you can watch how that's done.
If you need a picnic blanket, or small picnic table, let us know, and we'll be glad to reserve one for you.
Also, two Saturday afternoons of the month, we'll have live music in the afternoons. Wait til you hear the talented artists we're bringing out!
Cowboy hats are optional but certainly welcome! Bring some mosquito spray and sunscreen and we'll see y'all soon!
Make sure to go to the reservations page for all your options! Hurry up and make your reservations, ya hear?
CLICK BELOW & FOLLOW US ON INSTAGRAM & FACEBOOK!